"Days of the travelling come to a halt but memories remain with us forever."
That's how I have been living these couple of months in the lockdown. This tough period made me realise how much I love to travel and each memory is now like a vivid dream. More the lockdown increased, more I missed travelling and more I would scroll back and forth to my photo gallery.
Due to lockdown, I couldn't even go out for printing. Now, what to do? That's how I came across Zoomin while searching on the internet. They have countless options like designer photo books, personalized calendars, personalised fridge magnets, bag tags, and even magnet calendars, framed pictures etc… You name it they have it! 
They even have accessories like vertical/ horizontal magnetic rope, decorative washi tapes, wooden clips for you to style your memories the way you want to. The most difficult part was to chose which one should I get for myself?
Finally, I decided to go ahead with the designer photo book. Zoomin provides a lot of customised themes for you to choose from. Each category further had more options for one to choose from. Not only can you upload pictures from your laptop/ computer, but you can also directly sync your Instagram, Facebook or Google photos.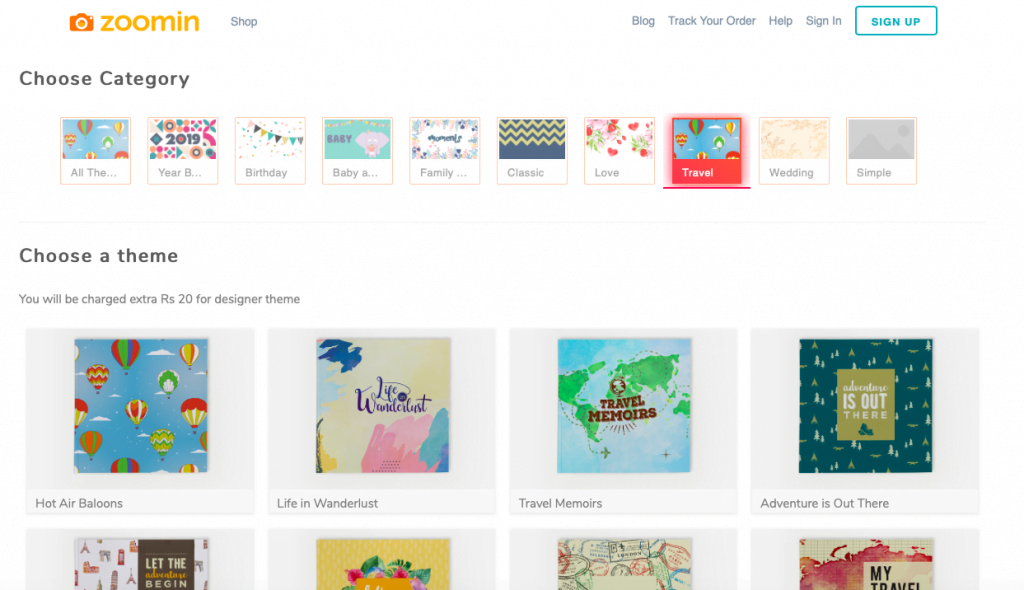 After doing a long and careful selection of my travel pictures, I uploaded them and used the editing panel and finalised the photo book along with adding the captions required. Satisfied with everything I clicked on the 'Add To Cart' button and punched in my address so that I can receive the booklet right after the lockdown ends.
Excited for this lockdown to end and finally get my hands on the album and share my cherished travel memories with my family and friends.